Last Updated on June 10, 2023 by
In our definitive product packaging design guide, learn all the tricks and techniques to make your packaging a success.
Do you evaluate a book based on the cover or the packaging?
So the bottom line is yes because a survey shows that 73% of consumers said their purchase choices were affected by packaging.
But, there is much more to this type of design that is obvious to the naked eye. Designing successful packaging is attractive and sustainable and can help you promote your brand's mission, values ​​, and vision.
This article will help you be aware of when it comes to creating suitable packaging to sell your items.
Why is the Packaging Design Important?
Before we get into the design details, we need to know why the packaging design approach is more effective than choosing the simplest or cheapest.
Here are the main reasons.
It helps to protect your products.
It's a simple idea. But consider how often you've had to repair a product because the packaging didn't adequately protect the contents. Instead, the packaging is also a great way to keep your contents safe, which is especially important for food. You must select the items carefully, so your product reaches the buyer in the exact form it was designed for.
Creates Brand Identity
Packaging is a crucial aspect of creating brand recognition. I've seen the same example many times, but you only need to consider Coca-Cola. The iconic glass or design has, of course, changed over time. People can recognize Coca-Cola among hundreds of other (similar) drinks. Coca-Cola adheres to the same design principles with the red hue or the ideal type, which is why their brand is now well known.
Environmentally Friendly and Sustainable Packaging
Sustainability has recently become a significant part of our public conversation, and consumers are becoming aware of it.
Making environmentally friendly packaging is an investment in the future of humanity. This could bring more customers to your business on a more concrete scale.
More importantly, 63% of consumers remain loyal to companies with shared values. An environmentally sustainable way of packing should not be just an increase in short-term profits. It's about interacting with your customers and creating lasting connections.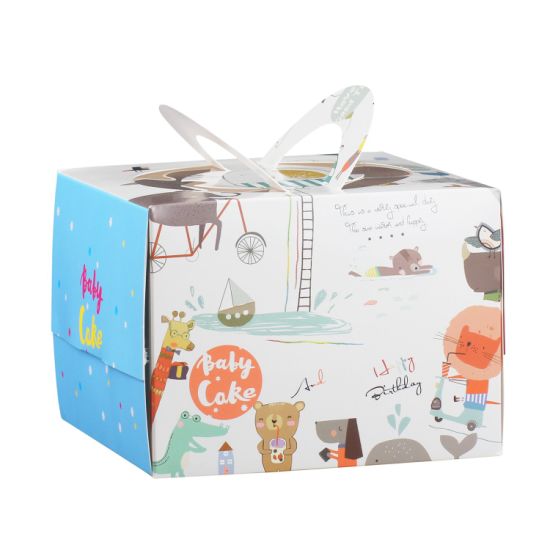 Need to Know Before Creating a Packaging Design
When you think about packaging design, it's best to have already created an identity for your brand. This involves answering critical questions about your brand's mission, vision, and values and identifying who your customers are and why.
It is a fact that you have to have a logo and choose a color scheme that best conveys your brand.
What Product do You Sell?
Are they for everyday use, such as food or other luxury items? In what format can they be found (for example, solids or liquids)?
These questions can help you understand when, how, and why your customers might be influenced by product design.
The items you find in a store will have a difficult task when it comes to attracting consumers' attention. However, buying an exclusive product online will have a brand identity and should probably focus on the design rather than the materials from which the packaging is made.
Design Process
There are graphic design resources that you can try to create yourself, such as social media posts. However, when it comes to packaging that you can customize, you should hire an expert.
This is because the packaging design has several technical issues that you may be unfamiliar with or unable to adapt to.
Here's a quick overview of the packaging design process in four steps.
Gather Knowledge of Packaging Types
The best packaging for some cases is simple. But out-of-the-box thinking can help you create distinct patterns and allow you to make your mark on others.
Of course, there are various packaging materials, including natural materials such as wicker or glass. There are also simple options such as nets, foil tray covers, or plastic punnets.
If you want to design a more visually pleasing design, here are the most common types of packaging that allow you to print your patterns:
Cardboard Boxes
It is the most widely used lightweight packaging, sturdy, and can be used to wrap various industrial and retail products. It can be used in kraft for a more natural and environmentally friendly packaging option.
Corrugated Boxes
In simple terms, we call a corrugated cardboard box. They are more robust and are often used for storing and transporting items.
Plastic Boxes
Contrary to popular belief, plastic packaging is not an environmentally harmful alternative as long as you use recycled plastic and design containers that can be used for many purposes.
Rigid Boxes
These boxes are used to pack luxury items such as iPhones or watches. They are made of cardboard four times thicker than regular cardboard.
Polyethylene Bags
They are made of thin plastic wrap. They are mainly used to pack food or clothes.
Sealing foil bags or stand-up pouches are used to wrap coffee, peanut teas, teas, or any other item in which it is essential to keep moisture, which will increase the longevity of the shelf.
Printing
Selecting the suitable material is vital, as it will affect how printing works. You may need to decide which printer you want to choose and then look at the type of printing it offers before deciding which design you want to print.
Here are some of the most popular printing techniques used in packaging design:
Offset Printing
It can provide high-contrast colors and high-quality retail prints. It is often used in cardboard boxes.
Digital Printing
It is similar to offset printing but not ideal for bulk printing because it is more expensive.
Flexo Printing
It produces fewer quality results; however, it is faster and more affordable and can be used to create stand-up bags.
In addition to the size requirements for each package, you'll need to know how to maximize the colors and type of material you want to use to make your packaging.
Packaging Design
Now it's time to think about how to pack. With a brand guide already in place, you'll know what graphics, colors, and fonts you might need to include so you can keep a strong image of your brand.
Of course, it's no secret that any packaging design should include your logo. A branding guide will help you optimize your logo for various purposes.
For example, we cannot use our logo on a messy background. This may be a problem with the packages, so you'll need to set some guidelines to ensure your logo is visible.
Then make sure that the colors you intend to use are suitable for printing and that your printing uses CMYK (instead of digital RGB) hue mode.
Another issue that may not be fully discussed in your brand guide is the use of photos. Deciding whether or not to use pictures and what kind of images you choose to use is an informed and careful choice.
If you sell a luxury product, a photo could remove some of the mystery and intrigue of a box with a brand name.
However, if the product's appearance is an essential aspect of your business, the packaging should include attractive images of the product.
Another illustration could be the food industry; however, lately, people have become more aware of photoshopped photos that do not reflect the real-life reality of the content.
In this sense, the most modern method could be to use illustrations and a sneak peek of the product itself, if possible, to avoid misleading consumers and creating eye-catching packaging. Of course, this could be possible using complicated cupcakes or other bakery items; however, what if your product isn't the most appealing design?
Good design will always surpass it. An excellent example is this innovative dried fruit packaging that integrates the product into its overall style. Instead of using capital letters to write "natural" or "organic," this design visually communicates the message. In addition, you can stack several boxes on top of each other to create a unique experience for you, and you will feel like a squirrel looking for food in the middle of the trees.
Product Information
It is a critical element in designing the user experience and is concerned with how information is structured and presented to meet the end user's needs.
In the case of food, you must provide all ingredients and any potential allergens, along with the expiry date or expiry date. It's no surprise that information needs to be clear and quickly found. However, it is not the only article consumers want to know about the product.
They will naturally be aware of the slogan or brand. If the product is a unique feature you want to emphasize, it should be higher in the information architecture hierarchy. For cosmetics and beauty products, it could be that they are "organic" or "cruelty-free, in the case of technology, it could be a unique feature, such as how good the cameras are or the speed of processing.
Improve Your Packaging
Suppose you have gone through the packaging design process and have a basic understanding of printing techniques and specifications.
Here are the four golden rules of packaging that are essential for a good product:
Simplicity
If you are excited about your product, you may be tempted to add many details to the packaging. For example, your brand's origin story and information about the production process, a detailed text that your marketing department provides.
The result can be a confusing packaging idea that people would instead not do. The simplicity of the packaging is a crucial aspect of a successful packaging design and an efficient information design.
Originality
Keep in mind that originality can come in many sizes and shapes. A bold approach could mean intricate designs adorned with beautiful designs and details. However, it could also mean plain Kraft paper.
The study of competitors in the market is a crucial element of the design. However, ensure that the designer you choose brings something unique and exciting to the design.
Stand Out Among Other Products
Widely used consumer products are usually the most challenging. Go to any store and see that all the products can be found in several brands.
Not only must the packaging of your product stand out, but it must be able to stand out, whether placed on the shelves of a supermarket or online store. A good design for your packaging can help you stand out. It could be funky packaging or an attractive slogan that appears prominently on the packaging.
Shelf impact is also a reference to the fact that your product is rarely (or ever) placed on its shelf. Efficient packaging design means that packaging materials are seen as a collection of items.
Relevancy
No matter how impressive, unique or amazing your design is, if it doesn't connect to the content or packaging of the label, it won't create loyal customers in the long run. If something looks like soap, but it is chocolate, customers may be less likely to buy it online.
The packaging designer's job is to ensure your product looks as attractive as possible.
As marketers, designers, and business owners, we share an obligation to the customer. Use the packaging design to attract customers to your store and communicate your expectations.
Apart from this, if you are interested to know more about Custom Rigid Boxes for Different Products Packaging then visit our Business category.