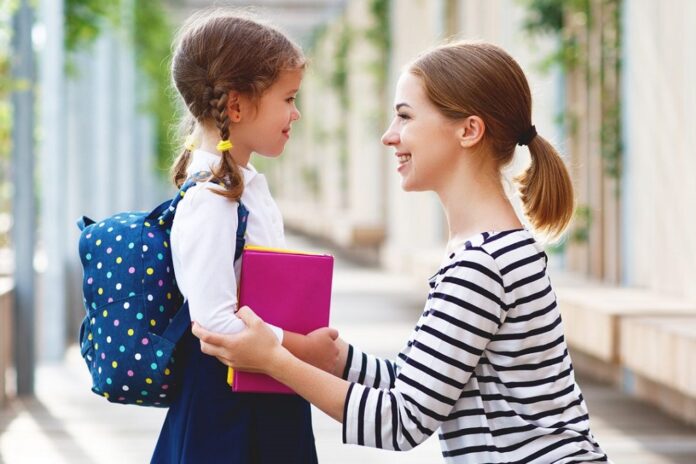 Last Updated on January 21, 2023 by Tabraiz
Age cannot be the only deciding factor for a kid to be admitted to a school. Various factors have to be considered before you admit the child, and this is where the concept of school readiness gains importance.
School readiness is like a small foundational evaluation undertaken to determine if a child is ready to be admitted to a school. It focuses on four important aspects, namely, Physical, Emotional, Experimental, and Knowledge.
Only when a child can pass in all four aspects, only then he/she is prepared or ready to be admitted to a school. This evaluation must be undertaken before the child is admitted to a kindergarten.
Furthermore, the test is not only limited to the child. Parents are also studied under it. Parents' financial status, their capability and their desire to teach a kid, and time and the family management are all analyzed.
School readiness has gained immense importance in the past few years. It must be undertaken for the kids who grew up in the bubble conditions imposed by the Pandemic. It will evaluate their social and emotional skills and further determine the child's readiness to join a school.
Starting School on the Right Foot: The Importance of School Readiness
Below highlighted are a few reasons why school readiness is important for a child; read on to know more in detail to have an overall better understanding!
#1. Analyses A Child's Cognitive Development: A major highlight of school readiness is that it analyses a child's cognitive development. Cognition is very important while absorbing the knowledge of math and languages. A child with less cognition can be given some curricular activities like puzzles and smart games.
A child's memory and his/her spatial skills must be analyzed well. A child must be able to understand and follow all that is being taught in the class.
#2. Improved Physical Strength and Well-Being: A school child is expected to be physically strong. Children must be active and pay attention to all that is being done. Also, they must be able to run, jump, hop and skip along with other kids. A strong body holds a strong mind, and thus, their diet must be well planned.
School readiness will help you develop such skills as parents, and you will be able to look after your child's physical well-being.
#3. Helps Children Express Their Emotions: A child must be emotionally mature to suit his age. He/she must be able to recognize the needs of other kids and must not be stubborn. They should understand the need to go to school and daily and must be able to express their emotions accurately. They must be able to cope with any given social situation.
A child must be trained to follow all good habits and routines. Also, they must be able to stay away from their parents for a set period. They must be able to follow certain virtues and must showcase good manners.
#4. Enhanced Overall General Knowledge: Before being admitted to a school, a child must have some basic knowledge about numbers and counting, must know a few rhymes, and should be able to understand spoken language. At this age, the child is not expected to read and write, but they should know to understand and respond correctly.
As far as general knowledge is concerned, they should be able to name some animals and colors and flowers, etc. Keep them in the loop when it comes to learning and memorizing. Read to them and encourage them to watch infotainment videos.
#5. Skill Development: This is also an age when a child can develop new skills and learn new habits. Explore their talent. Let them engage in some extracurricular activities like drawing, painting, dancing, or singing. Encourage them to follow what they enjoy. Keep a tab on which subject they seem to enjoy the most. Read to them and let them explore the world of talents. School readiness will help you determine a child's talents.
#6. The Parent's Ability Is Analyzed: School readiness is not just about kids but also about parents. Parents' preparations are analyzed here. How financially abled you are and how interested you are in providing quality education to your parents. Also, parents' willingness to share the burden of their child's studies and to manage the responsibility together without pressurizing each other as a couple is analyzed here.
Conclusion
At the end of the day, it is no doubt sschool readiness must now be a compulsory exercise for parents and children to undertake. It will help the kids in the long run. They are made aware of their talents and are further encouraged to follow their dreams. Certain institutes also provide additional knowledge as to which school should be suitable for your child based on his/her performance and your area of residence.