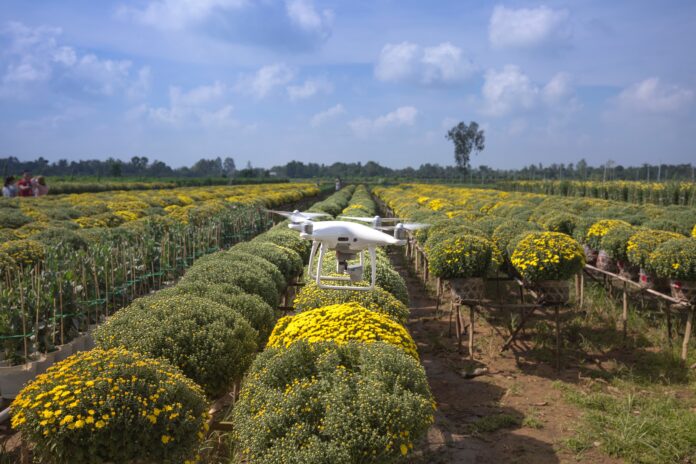 Last Updated on February 19, 2023 by Tabraiz
B2B marketplaces are expanding across various B2B distribution industries. The agriculture sector's B2B markets, however, are the largest by every measure: they have raised the most money, and have a monopoly presence on most continents.
The agriculture market has several unicorns, and when they grow outside of their home countries in the future years, these grain trading marketplaces will compete for dominance around the world.
Some B2B food marketplaces in China or India are incorrectly lumped in with B2B grain trading marketplaces in several research publications; in reality, these are quite separate verticals with very different supply chains.
This post aids in laying out the situation of B2B grain trading markets quite clearly. B2B agriculture marketplaces are what we're referring to, and big incumbents should respond to that.
Overview of grain trading
Before reaching the final consumer, such as a food maker, grain may pass through as many as six separate middlemen. By cutting out the middlemen, B2B grain marketplaces aim to shift the profit onto the producer, farmers, consumers, and food producers.
Leading agricultural B2B marketplace businesses, such as Tradekey, provide more than simply a platform for trading grains; they also provide a B2B agriculture directory, software tools, data analysis and algorithms, and value-added services for the logistics and dealers of fertilizer, seeds, and other farm-related products.
All of these products are designed to increase crop productivity and cultivation, which will increase the farmer's success. Offering tools and services for free to access the supply—farmers' crops—is a typical platform strategy.
What will happen with B2B Agriculture marketplaces?
These markets need to offer some other services outside of the marketplace, such as logistics, and processing of the grain itself, to run smoothly and, presumably, profitably.
Since a lot of grain commerce takes place worldwide, it is necessary to link buyers and sellers and arrange for shipping across oceans. This indicates that the key to success is having a presence and value-added services in both the US and other continents. Large incumbents can have an impact here on the domestic and global levels.
What options do big companies have?
It's too late to pursue a strictly "built from scratch" strategy given the size of these marketplaces, as you'll learn in our research. Before the creation of Covid, some of the marketplaces were projected to reach break-even by 2021 after exhausting hundreds of millions of dollars in investor funding.
These deadlines are probably going to be delayed, which gives incumbents a chance. We see two options for incumbents:
Invest in or purchase one of the top B2B agriculture marketplaces.
Purchase a top SaaS product and start your marketplace.
Commercial investment
The incumbent can help offer resources to expand into other geographies and achieve profitability in the US sooner by investing in one of the top B2B Ag marketplaces.
In the future, there might also be a chance to diversify into other commodities product categories. B2B markets compete with one another just as much as they do with the established incumbents, if not more. They would be ready to put their differences aside for the right partner to achieve a dominant scale.
The incumbent would be able to gain from the startup's tools, give their salespeople better supply visibility, and forge a more lasting bond with farmers. If the initial partnership is successful, the incumbent would also have the option of purchasing bigger ownership in the upstart.
Invest in a SaaS provider
The alternative is to purchase a SaaS startup if working with one of the top markets is not an option. This tactic mimics the method employed by the top B2B Ag marketplaces for themselves.
Give farmers access to a software application and service for free or at a significantly reduced cost as a way to increase access to supply. This software would help the incumbent's core company by acquiring a SaaS startup, and it would also serve as a springboard for a marketplace business model.
Conclusion
To conclude, with technology, the possibilities are unlimited. Numerous B2B marketplaces for agriculture serve as a trading platform where buyers and sellers can connect.
Without the B2B Marketplace, there would be no way for buyers and sellers to connect from different areas of the world. The connections provide farm businesses with countless options to connect with new prospects, clients, and suppliers.
The chance to use marketplaces within a particular industry to the advantage of your organization grows and evolves along with technology and the capacity to connect with people and businesses.
Apart from from this, if you want to know about Most Out Of Your B2B Telemarketing then please visit our Business category