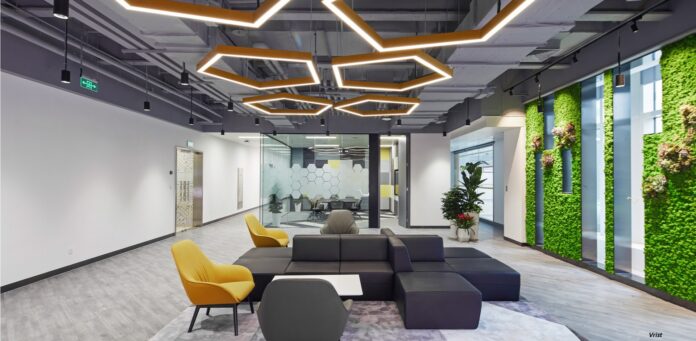 Last Updated on February 19, 2023 by Tabraiz
If you are a new seller with no idea how to promote your product on Amazon, you should consider using Amazon sponsored products advertisements. As an organization that works with many sellers, we know that Amazon sponsored products ads are one of the most powerful tools for increasing Amazon sellers' sales. For those unfamiliar with the platform, sponsored products are PPC ads that direct traffic to Amazon EBC design service.
In this Amazon PPC guide, we discussed some marketing strategies that every seller should be aware of. This guide will show you how to structure your Amazon PPC campaign, harvest keywords, segment data, and increase your paid ad conversion rate with refined product targeting.
Let's take a look at our recommended approach for launching a sponsored products campaign, as well as our tips for getting started with Amazon PPC optimization.
Setting up a profitable Amazon PPC campaign
These campaigns can be set up by Amazon sellers to introduce a featured product or a new item that is in high demand or is seasonal. You can structure and manage your campaigns within sponsored items in two ways.
Manual targeting entails sellers manually selecting keywords for these ad campaigns.
Amazon automatically targets advertisements to each potential customer based on product details.
Both approaches have advantages and disadvantages. Manual targeting assists in identifying the keywords for which their advertisements appear. If you do not use automatic targeting, you may miss out on finding appealing keywords that people use to find their preferred products. Automatic targeting allows you to skip the keyword selection process. However, it also eliminates the higher level of control associated with manual targeting. A good Amazon sponsored ads strategy includes both automatic and manual targeting.
Begin by developing an automated campaign.
Because no seller has a product catalog that is made up of losers or winners, this is the first and most important step in your PPC campaign strategy. Amazon will target your advertisements to every potential client search based on your product details using automatic campaigns. Because Amazon customers buy a lot, you must choose the best keyword for your products. Bid on the most relevant keywords for your products. It will improve your organic listings and page sales rank, as well as have a significant impact on your product sales. Don't forget to look at the customer search term data when deciding which keywords and products to bid more or less on.
Select Keywords Wisely for a Successful Campaign
When you create an organic keyword report, you can use a comprehensive list of search terms for purposes other than creating a great SEO Amazon listing. We recommend that you take advantage of the leak on Amazon's ad servers, which tells you exactly what the importance of the search volume is for each search term, and then maximize that information with a precise campaign and an optimized automatic campaign. The keyword report shows you the search terms and search volumes that generate sales for your competitors.
Understand How to Optimize Your CPC Bids
If you have created an ad campaign for your Amazon sponsored products, you will need to understand the process of optimizing your CPC bids in order to keep your ad spend in check and avoid bidding on keywords that may not convert for you. As a seller, you should be aware that analyzing your bids is critical for CPC optimization. You can only optimize your bids if you have gathered enough information to make strategic decisions about whether to increase or decrease keyword bids. You must calculate your target average cost of sale (ACoS). You can calculate how well your ads are performing against the targeted profit margin by comparing your target ACoS to your actual ACoS.
Keeping Your Ad Campaign Going
If you have been running your campaign for a week, you must now maintain it. As previously stated, you must begin by creating a search term report to determine which terms are clicked or liked. This will allow you to make a more informed decision about which search terms to keep and which to discard. Also, determine whether your conversion rate has changed and what your bidding adjustment should be.
Determine the Bid Price
You can adjust your bid price by comparing what your competitors are paying for each keyword. We recommend setting every bid to a similar cost when creating a new campaign, and then adjusting it later. If longtail keywords have a high conversion rate, don't be afraid to use them. Set a reasonable Amazon sponsored product price as well.
Get positive Amazon reviews
To get positive Amazon reviews, provide a fantastic product, be patient, and be transparent about your product details. Customers prefer to learn everything they can about a product before purchasing it. Amazon does not support incentivized reviews because it violates their policies. If they discover such reviews, they have the authority to suspend your account and even prevent you from selling on Amazon Marketplace.
So, this is a quick step-by-step Amazon PPC tutorial for beginners. Check out the advantages of this fantastic advertising marketing strategy.
The Benefits of Amazon's Sponsored Ads Strategy
When you first start marketing a new product on Amazon's platform, you basically want to keep the price of that product low enough so that buyers are drawn in by the price, click through the listing, and buy from you. This improves a listing's organic ranking and increases Amazon PPC conversions.
When you sell more of your product, it naturally rises in the Amazon search results. You will make real money on Amazon if you can get your listing to appear naturally high in customer search results. A reasonable approach would be to choose a keyword for which you want to rank high and maximize your bid on it. It will increase your sales for the keyword, causing your keyword listing to start moving up organically for it. However, this strategy may cost you in the short term.
Examine the Amazon PPC cost as an investment in your products' future. Improve your purchases and you will be rewarded later.
Using the powerful Amazon listing tools, you can create an exceptionally optimized listing. CRO (Conversion Rate Optimization) strategies assist you in creating an ideal Amazon sales tool. Converting those clicks into sales with an amazing product listing will result in increased organic traffic, allowing you to earn more profits from your Amazon sponsored ad campaign.
Final Thoughts
Without a doubt, Amazon marketing services are one of the most appealing ad strategies available today. However, your success is usually dependent on a refined method that is dependent on individual keyword optimizations and adjustments. And this is not always convenient for brands with a large number of SKUs. This is where Amazon's keyword search tools come in handy. Finally, the ability to measure customer and product information assists the Amazon team in developing the most profitable and effective campaigns.
Do you have any further questions about the Amazon PPC ad campaign? Looking for more information on this subject? Please share your thoughts in the comments section below!
Apart from this, if you want to know about Most Common Mistakes in Amazon PPC (paid-per-click) then please visit our Digital Marketing category