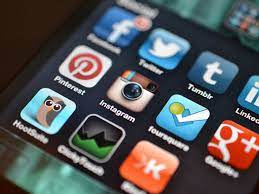 Last Updated on May 16, 2023 by hassan abbas
Ever since technology came into our lives, we've relied on automated tools to make everything more manageable and simple. The same goes for the students living in this digital era. If you're someone who is starting college soon or already are in college, you know how challenging and fun it can be. Your life is about to become a whirlpool and we're here to help you get through the chaos with our list of must-have apps that will simplify your college life!
You don't need much to download these apps. EarthLink Iinternet provides the fastest internet speeds for quick downloads. Just get in touch with EarthLink customer service and get on a plan for yourself.!
Without further ado, let's dive right into it, shall we?
Google Docs
If you've used MS Word, then you've surely heard of the popular 'Google Docs' dominating the market. This is roughly the same application with a simple interface and added features. The difference between the two is that Google Docs syncs your changes online on runtime, on a cloud operated database. This means you can access the document and data from anywhere in the world on your smartphone and laptop as long as you have an internet connection. The primary focus of this app is 'writing' which means the interface is super easy, simple, and free from any clutter and distractions for students to use!
Wolfram Alpha
Wolfram is one of the most educational apps you will find in the market. It uses expert-level knowledge and algorithms to compute answers and deliver accurate reports and analyses. The engine is powerful and capable enough to generate the most complex and sophisticated computations for you. Solving your homework assignments and projects became a lot easier! It's the best helping hand you can find on the internet.
TomatoTimer
Like most of us, college students also procrastinate and spend time on activities and things that don't matter for their growth and success. This is where a time management application is seriously needed. You need to make sure that you don't waste your precious time. Time is money after all. TomatoTimer is an incredible app that automatically sets a timer for 25 minutes so you can finish up your work in that duration before and take a short break before you re-set the timer again for another task. This makes sure you put in your 100% in every task.
Coggle
Coggle is the perfect study buddy to have. If you learn better by following a strict learning system, then Coggle is the perfect pick for you. It's an app that helps you understand all sophisticated and complex concepts by drawing them out. It allows you to create graphs, flow charts and mind maps to learn and understand complex concepts easily.
Trello
Group projects can become unmanageable quickly if your group involves a lot of people. College is all about brushing up your collaboration and networking skills and group projects are an effective way of doing that. Project management becomes a lot easier when you have Trello by your side. This app allows you to delegate and manage tasks on its card-based interface and makes sure you're always on top of your work and accomplish all your project goals and deadlines. You're aware of everything that's happening with the project on a single platform.
Hostelworld
Being a student is costly. You have to deal with rising student loans, expensive tuition and books, and costly accommodation. And as a student, you can hardly afford to live in expensive hotels for the rest of your college life. This is where Hostelworld comes in to help. ! The app is designed to help college students find the most affordable accommodations and different living spaces nearby without drilling a hole in their pockets. If you're looking to spend less money and find decent accommodation, this is a must-have app!
Chegg Study
If you're struggling with understanding particular concepts, subjects, or assignments, Chegg Study will help you find all the solutions you're looking for. Whether you missed a class, couldn't understand the professor's way of teaching, or needed a more detailed explanation on a query at hand, download Chegg Study and get all the help you need to ace your classes!
Grammarly
Grammarly is an excellent and useful application that makes sure your college assignments, professional dissertations, documents, reports, and final year projects are grammatically correct and free from errors. If you struggle with writing, you should try out Grammarly. It suggests different ways to fix any grammatical and language errors!
Anki
Do you remember the time when back in middle school, everyone would rely on traditional flashcards to learn the material? They are an effective way of learning huge material and a large amount of information easily. But traditional paper flashcards can get jumbled up and lost easily too. This is why Anki is here to save you from all that hassle and anxiety. It's a digital alternative to the traditional method and helps you learn and memorize more material and information thanks to its large database and it protects the data and material too!
iTalki
If the next course you're thinking to take is a language course, you need to download an application like iTalki. It is a language learning tool that helps you learn a new language by letting you speak the language into its interface and tells you whether you're speaking and pronouncing correctly or not. You definitely need this app if you want to ace your language course with flying colors!
Google Slides
If you're tired of sharing your presentations on MS PowerPoint with others for changes and edits, you need to hop on to Google Slides and try out a more organized way of presenting your presentations. It allows you and other team members to make changes, provide input and edit the presentation in real-time and share the updated version with everyone involved automatically as long as you have an internet connection!
To Wrap It Up
Being a college student isn't easy, but thanks to the technological advancements we're blessed with, finding help online is easier than ever. These apps are a must-have if you're looking for a smooth and easy ride throughout the time you're in college. Check them out now!
Apart from this, if you are interested to know more about Best Free Live TV Apps for Android & iOS then visit our Tech category.