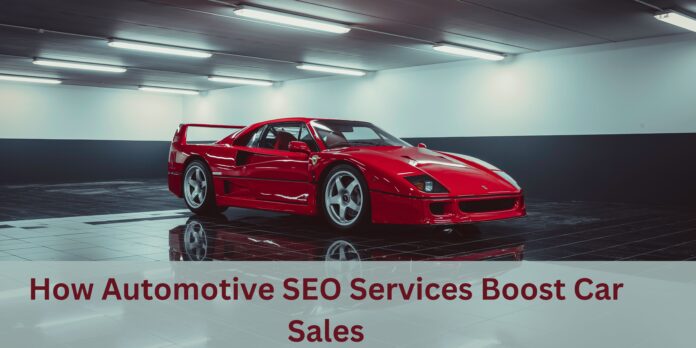 Last Updated on February 23, 2023 by Tabraiz
When it comes to automotive SEO services, you have a lot of different options to choose from. It can be difficult to know which company will provide the best results for your website. In this blog post, we will discuss how to optimize your website for car sales. We will go over some of the most important factors that you need to consider when choosing an automotive SEO company. By following our tips, you can be sure that you are making the best decision for your business!
10 Ways To Optimize Automotive Website To Boost Sales
To have a successful automotive website, you'll want to make sure it's properly optimized to attract visitors and encourage them to take action. Here are ten ways you can optimize your site for increased car sales:
– Use keyword-rich titles and descriptions:
Having a website taht doesn't reach the targeted audience is totally a waste of time and money. In order to ensure that your website is being seen by those who are looking for it, be sure to use keyword-rich titles and descriptions. This will help your site show up in search engine results pages (SERPs), and make it more likely that potential customers will find you.
– Make your site mobile-friendly:
In today's world, it's absolutely essential to have a mobile-friendly website. More and more people are using their phones and tablets to surf the web, so if your site isn't optimized for these devices, you're missing out on a lot of potential business. Be sure to design your site with mobile users in mind, or use a responsive design that will adjust automatically to different screen sizes.
– Use high-quality images:
When it comes to car sales, visuals are everything. Be sure to use high-resolution images that show off your vehicles in the best light possible. This will help potential customers get a feel for what you have to offer, and make them more likely to take the next step and contact you.
– Include customer testimonials:
Social proof is a powerful thing, so be sure to include customer testimonials on your website. These can be in the form of written reviews, video testimonials, or even just photos of happy customers with their new cars. Seeing that others have had a positive experience with you will help put potential customers at ease and encourage them to do business with you as well.
– Make it easy to contact you:
If you want people to buy cars from you, you need to make it easy for them to get in touch with you. Include your contact information prominently on your website, and make sure it's easy to find. You should also include a form that potential customers can fill out if they're interested in getting more information or setting up a test drive.
– Provide helpful content:
In addition to selling cars, your website should also be a resource for potential customers. Be sure to provide helpful content that will answer their questions and help them make informed decisions about their purchase. This could include blog posts, buying guides, vehicle comparisons, and more.
– Use calls to action:
A call to action (CTA) is a phrase or button that encourages website visitors to take a specific action. When it comes to car sales, your CTAs should encourage potential customers to contact you, schedule a test drive, or learn more about a particular vehicle. Be sure to use strong and persuasive language, and place your CTAs in strategic locations where they'll be hard to miss.
– Make use of social media:
Social media is a great way to connect with potential customers and promote your automotive business. Be sure to create profiles on all the major platforms (Facebook, Twitter, Instagram, etc.) and post regularly. You can also use social media to run ads and target specific audiences with your marketing message.
– Stay up to date with SEO:
Search engine optimization (SEO) is always changing, so it's important to stay up to date with the latest trends. Be sure to do your research and keep your site optimized for both search engines and potential customers. This will help you attract more visitors, and ultimately sell more cars.
These are just a few of the ways you can optimize your website for increased car sales. By following these tips, you can make sure your site is seen by the right people and that potential customers are encouraged to take action. So what are you waiting for? Get started today!
If you want to learn more about how we can help you with automotive SEO services please contact us. We would be happy to chat with you about your specific needs and see how we can help.
For more suggestions contact us
Apart from this, if you are interested to know more about The 5 Main Types of Aircraft Jet Engines then visit our Travel category