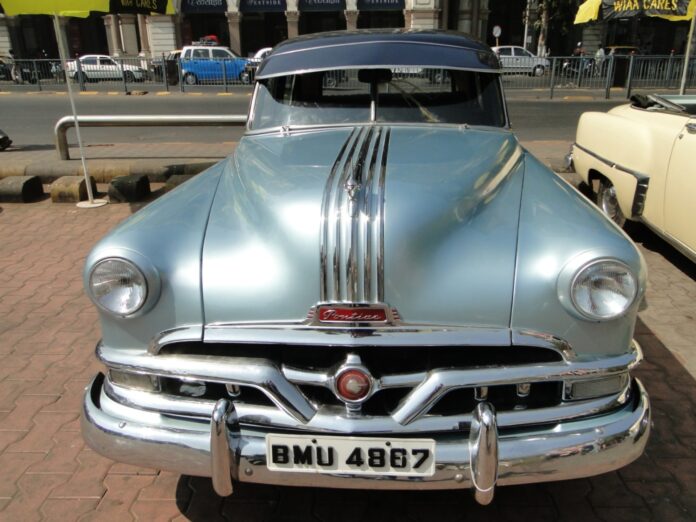 Last Updated on February 23, 2023 by
Purchasing a vintage vehicle offers you the chance to obtain a prestigious piece of automotive history, but it's not something you can approach casually. Fortunately, a wise investment will eventually become profitable over time: Vintage automobiles often appreciate in value over time, unlike modern vehicles, which lose a major portion of their worth the moment they are driven off the showroom. Here's how to ensure that the classic automobile you decide to buy is a wise investment and fits your lifestyle.
1. Do Your Homework
Doing your research is the first thing you should do if you're looking to buy a vintage vehicle. This will help you get an idea of the models, market pricing, trends, and other factors. To formulate your research, peruse the buyers' guides in automobile magazines. Perhaps even get in touch with your preferred model's owners' club; they frequently welcome new members and are a wealth of knowledge on topics like the cost and availability of spare parts. This will either persuade you that your choice was sound or force you to reconsider. This will enable you to identify the vintage car that is perfect for you.
2. Know What Features You Want
You have the option of purchasing your ideal vintage vehicle from a wide variety of cars. These historic cars all have unique characteristics and adaptations. You should decide what features are crucial to you before purchasing one.
Features like comfort, horsepower, and speed are among the most crucial ones. You should also consider maintenance costs and how frequently you will be using the car. Pick the type you want to purchase, but avoid buying an extremely rare vintage vehicle whose parts are either impossible to get or very expensive.
3. What Can You Afford?
Classic automobiles are becoming more and more expensive. But the buying price of a vintage automobile is only one factor to take into account when making this purchase. You also need to think about how much money you will need to spend to keep up with your investment. Consider maintenance, insurance, taxes, and additional costs if you have to ship the car cross country. Remember to set a budget and stick to it. Furthermore, if you're buying a vintage vehicle as an investment, you must find out which vintage vehicles are appreciating in value.
4. Check The Insurance Options
Obviously, you'll want the finest insurance offer for your vintage vehicle. A vintage car must be at least 20 years old and have a valuation of $20,000 in order to meet the basic standard. Despite the fact that this is the accepted definition, not every insurance company adheres to it. Learn how much liability coverage you'll require.
When you're looking for an insurance provider, you'll have to determine how they define 'vintage vehicles' and if your car qualifies. You should select a specialty coverage rather than a basic policy for your vintage car.
5. Watch Out for Rust
You should think twice before making an offer if the car you want has any visible rust. Even experienced classic car experts avoid restoring heavily rusted vehicles since doing so sometimes necessitates replacing or treating the body, which can cause the car to lose its original character.
Rusty bodywork is frequently an obvious indicator of more significant problems. The chassis and other parts of the car likely need considerable work if the vehicle's exterior has rust. It also indicates years of negligence and inadequate upkeep.
6. Take The Car for a Test Drive
Before purchasing a vintage vehicle, make sure you test-drive it. This is due to a few factors. First, check to see if the engine is in excellent shape and that all of the car's components are functioning correctly. Take somebody who knows about classic cars, so you can be confident in what they inform you. To verify the automobile is in good shape, you should test drive it on a variety of surfaces, including bumps, hills, and gravel. Test drive it at night to see how well the lights function.
Closing Thoughts
There is a lot to learn when purchasing a vintage car. These cars have a lot of character and personality, but buying one may be challenging since there are many factors to take into account! Follow these six tips to assist you in finding the ideal vintage car.
Apart from this, if you are interested to know more about Carpets and Curtains then visit our Home Improvement category