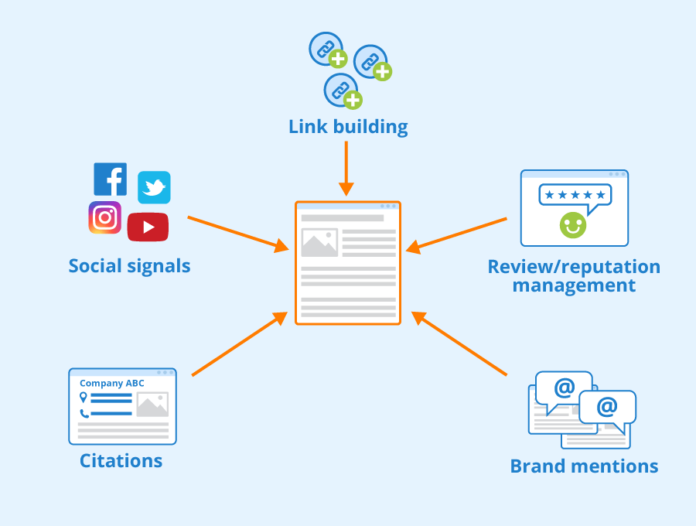 Last Updated on May 16, 2023 by
Becoming an expert at Search Engine Optimization (SEO) can be a challenging task, particularly if you are new to this field. However, it is easy to find the best tools that will help you perform SEO. You may not need to use all these tools. You just have to identify which tools will work best according to your requirements. We have compiled a list of the best SEO tools at our disposal. Read on.
Ahrefs: SEO Keyword Tool
This is one of the more popular SEO tools on the market. Among web crawlers, it comes second only to Google. The Site Audit feature makes Ahrefs the best tool to conduct SEO analysis. This tool will let you know which sections of your website need to be improved, so it will get a good ranking on search engines. Ahrefs will also let you know the backlinks used by the websites competing with your website. This can be used as a starting point to enhance the online presence of your business. It may also be used to figure out the kind of content that is linked most to websites within your business niche. You can examine and rectify any broken links associated with your website and get an overview of the pages on your website that perform better than others. In other words, you can figure out what information is there on your website that is attracting visitors.
Google Search Console: Top SEO Tool
You can get free access to this tool as long as you run a website. This tool allows you to examine and report your website's online presence on Google Search Engine Results Page (SERP). Verification for your website will be required. This can be done by simply associating a code with your website. You can also provide your sitemap for indexing via Google Analytics. You will have control over what gets indexed even if you do not have an account on Google Search Console. Search Console will give you an understanding of how Google views your website and will give optimization recommendations. This will enable your website to improve its ranking on Google SERP. Because it is free, it is particularly useful if you have recently launched your website.
SEMRush: Marketing SEO Tools
SEMRush is another popular SEO tool. It is particularly liked by the SEO community for its marketing support. SEMRush will allow you to evaluate your website ranking with ease. It will also help you identify any required changes to your website as well as provide new opportunities to secure a higher SEO ranking. The Domain versus Domain analysis feature will allow you to conduct an easy comparison of your website with your competitors. You can also compare domains and keywords. SEMRush has an on-page SEO Checker. With this feature, you can monitor the ranking of your website and identify recommendations to boost the performance of your website.
KWFinder: SEO Keyword Tool
Keyword Finder, or KWFinder for short, will help you search for long-tail keywords that have few websites competing for them. SEO experts use KWFinder to look for the most potent keywords and compile analysis reports on SERP and backlinks. It comes with a Rank Tracker feature. This tracker will determine the ranking of your website while also assessing any improvements to your website's ranking. It also provides fresh keyword suggestions to optimize the ranking of your website.
Summing Up
These are some of the best tools to perform SEO analysis. All these tools give you great insights on how to optimize your digital presence. Without these tools, it would take ages to do a thorough SEO analysis, if at all it would be possible to do one without an SEO tool. Whenever you use these tools, be sure to apply the learnings to your website.
However, before you become an SEO expert, you might want to check these amazing internet bundles offered by Kinetic Windstream. Get dependable internet speeds only with Kinetic Windstream Internet.
Apart from this, if you are interested to know more about Selecting the Best SEO Packages then visit our Digital Marketing category