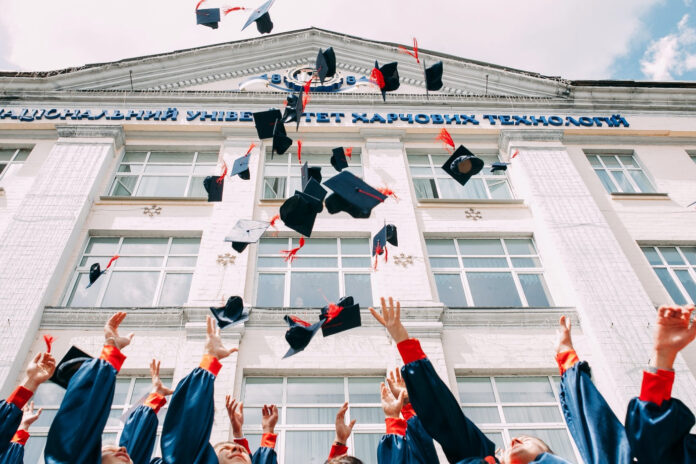 Every year thousands of students choose to study abroad for higher education.
Some of those students love adventures and want to explore the world. In contrast, others want to focus on professional opportunities and get international experience that can help in achieving their career goals.
After completing high school, students look for opportunities to pursue their higher education, such as acquiring a college degree, a master's, or any other.
Everyone tries their best to get into a college or university that can help them take a few steps forward to land their dream job and have a successful career.
Here are 5 of the best places around the world to pursue higher education, and you can find the best place that meets your aims, expectations, and budget.
Australia
Australia is at the top of the list because it is one of the primary global trendsetters when discussing excellence in higher education.
Even though it has quite a small population, the country has several institutions that have featured in the top global ranking related to academics.
A report by QS World University ranking states that five out of 50 Australian universities are among the 50 best academic institutions worldwide.
Those five Australian universities are the Australian National University, the University of Melbourne, the University of New South Wales, the University of Queensland, and the University of Sydney.
The land of Kangaroos has renowned schools and is also the destination that attracts the most international students. As per the reports of higher education in the land down under, nearly 1,80,000 international students chose Australia to pursue their higher education in 2019.
Australian colleges and universities offer a vast range of courses and degree programs, but the popular ones are medicine, environmental sciences, business studies, and engineering. In addition, students can get help from a reliable urgent essay writing service at any time of the day, as notable experts are waiting to help students in any way possible.
The curriculum is developed keeping in mind that students enter the workplace to thrive in the competitive market, so the curriculum should be able to help them achieve those.
Canada
The land of Maple Leaf is widely recognised as one of the most comfortable places to live in and also one of the safest places in the world. Canada has recently ranked the second-best country in the world.
Like its rival European countries, Canada also offers abundant opportunities for international students who can live a high standard of life and benefit from its multicultural environment.
It is one of the leading places for higher education because of its flexible immigration policies, diversity, friendliness, and inclusive values for international students and foreigners.
Additionally, Canada is a bilingual country as a fifth of its population speaks French as its mother tongue while the rest of it speaks English. People can also hear locals speaking German, Italian, Chinese, Punjabi, Spanish, and other languages.
All this gives a student the opportunity to have a wonderful time in the great white North and learn different languages or even brush up on their existing language skills.
One of the primary reasons higher education institutes in Canada have become such a magnet for scores of students coming from all over the world is the focus on research and development, unlike others.
The local universities are well known for their technological innovations in telecommunication, information technologies, agriculture, and computer. Moreover, the tuition fee is also the lowest among English-speaking countries, which is another reason why it attracts students from around the globe.
Germany
The third one on the list is a European study destination- Germany. This country has the largest international student population apart from English-speaking countries.
Wondering why it has such immense popularity among international students? It is because Germany is among the few countries in the world that provides free higher education.
As per the news, in 2014, 16 of Germany's states abolished tuition fees from their public universities.
There are renowned top schools among those public universities like the Technical University of Munich, Ludwig Maximilian University of Munich, Humboldt University of Berlin, and RWTH Aachen University.
Students only have to pay a minimum fee for enrolment and admission, which is a maximum €300 per semester.
German, which is the largest economy in Europe, is also a place for getting the perfect internships that can help students open new gates to an array of opportunities.
Moreover, students can be a part of dual learning programs that integrate university studies with professional ones in a real work environment.
Students also get an array of options for vocational training, and Germany is known to be the home of some world-class companies like Bosch, Adidas, Lufthansa, Siemens, Volkswagen, and Allianz.
Additionally, students do not have to stress about developing assignments because online writing services consist of a thesis statement maker, assignment help services, homework, etc.
Netherlands
The 4th best place for higher education is the Netherlands, also known as one of the best providers of English-taught degrees in mainland Europe.
What makes the Netherlands a part of this list is almost every university in this country offers an English version of every course.
It brings more than 2100 international study programs across a wide range of disciplines.
Some of the best institutions with the top curriculum are the university of Amsterdam, the Delft University of Technology, Wageningen university and research, and the Eindhoven University of Technology.
Dutch schools are quite strict about international coursework requirements. If a candidate is not from a native English-speaking country, they need to pass the IELTS or TOEFL exam proving their capabilities and mastery of the language to enter the desired program.
One needs to ensure that one has all the documents that are required for the application. Documents include a resume, high school diploma, letters of recommendation, and personal statement.
Many online academic writing services offer help to students with designing impeccable series and other academic papers.
France
The last one on the list is France which is known for its higher education because it consists of more than 3500 universities and colleges throughout the country.
Students get to learn from an advanced education system that is quite flexible, so it is a plus point for international students.
The French encourage its students to become more creative with the choice of classes and programs that they want to take up.
Moreover, French universities allow students to explore cross-curriculum opportunities and offer a range of academic pathways through their dual learning programs.France has gained international popularity because of its prestigious science and engineering schools, including École Polytechnique, Université PSL, and Centrale Supélec, among the best.
France is worth it if a student is looking for a global economy to compete in. Two of France's best business schools have consistently ranked among the best in the world are HEC Paris and INSEAD.
Moreover, students should learn French before they consider studying France because learning the language allows one to communicate. They can make friends easily and communicate with the locals without feeling lost, and they can absorb the culture as well as explore the country without any language barrier.
Wrapping it up,
The above-mentioned points show the five best places in the world to study higher education.
A student who wants to explore the world and pocket some of the best degrees should prepare themselves early on to get into one of the renowned colleges and universities among the top five mentioned above.
Learning in foreign colleges and universities allows students to absorb and learn about new cultures and make new friends, which can benefit them in the near future.
Author bio
Audrey Anderson is a full-time writer at MyAssignmenthelp.com, offering urgent essay writing service and other academic help to students. In addition, Audrey is a pianist, apart from being a writer, who enjoys playing piano whenever possible as it has a calming effect.