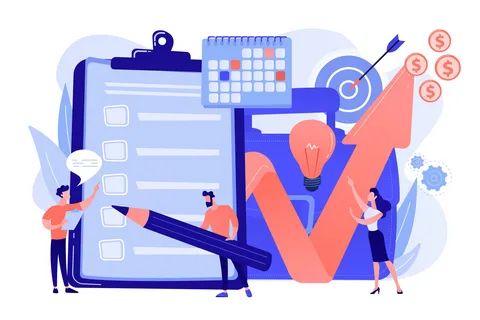 Last Updated on February 7, 2023 by admin
A career center is an office devoted to assisting individuals in finding employment and developing professional abilities. Typically, these offices are a part of a school, college, or nonprofit organization, although they may also belong to a private company or government body. In career centers, skilled career development experts may assist you in choosing a career path, locating and applying for vacant opportunities, creating a résumé, and learning skills that potential employers may find desirable.
Different types of the professional career development centers
Different career centers serve individuals of varying ages and degrees of expertise. The following are the kinds of career centers:
High school career counseling centers
Commonly found in high schools are college and career centers, which may be separate offices or a division of the counseling department. These counselors may meet with kids to discuss various educational pathways, establish internship programs with local organizations, and conduct college and employment fairs. The college and career center may also be a resource for information on military service and vocational training.
University and college career centers
College and university career centres assist students in developing professional skills and preparing for employment or graduate school. Professional counsellors may assist students in selecting a major and minor depending on their career objectives and provide guidance on when to enrol in certain courses. Although the majority of college and career centres are free for current students, several also provide services to alumni and workers.
Government employment offices
The federal government administers several career centres nationwide for job searchers of various ages and levels of expertise. These government-staffed facilities may include career counselling, skill-building programmes, and other assistance for job seekers. Depending on their location and specialisation, they may also provide veteran services and unemployment benefits.
Not-for-profit career services
Some community groups provide career centres staffed by volunteers or paid counselors to local job seekers. These centers may operate on a part-time basis or migrate from one area to another in order to serve a diverse population. A local library, for instance, may hold career center services every other Saturday, when job searchers may schedule an appointment or walk-in for counseling.
Private career centres
Private career centres give counseling and training for a charge, and may also direct students to tutoring businesses or other professionals who might assist them in achieving academic success. Typically, these businesses provide both virtual and in-person services and charge by the hour. They can assist you in finding a job, changing jobs, or advancing within your firm.
Using a career center may help you achieve the following professional objectives:
You can locate the appropriate profession.
Profession counselors can help you select a career that corresponds with your objectives, interests, and values since they are knowledgeable about thousands of occupations in a variety of fields. Some career centres employ aptitude testing tools that assess your interest in a variety of topic areas and recommend occupations based on your interests. These tests may be advantageous since they may identify job possibilities that you have not previously investigated but that are a good match for your talents.
You may get knowledge about market trends
The majority of career counselors are knowledgeable about the current labour market and can provide guidance based on federal and state statistics on employment in various areas. If you are interested in pursuing a career in health care, for instance, a career counselor may give you advice based on current employment trends in various medical specialties. This information may assist you in selecting a successful job path with development potential.
You may practice interviewing skills
Some job centres provide interview training, where you may prepare for a future interview or acquire general interview skills. You may practice speaking clearly, using nonverbal communication techniques, and responding successfully to typical interview questions, which will help you feel more secure before the interview.
Top local job searches
Part-time jobs
Full-time jobs
Jobs working from home
Immediate hiring positions
View more jobs on Indeed
Advice for maximizing the use of a career centre
Here are some methods that might help you properly use a career centre:
Determine your objectives
Although you may not know precisely what occupation you want to pursue when you book an appointment with a career center, it might be good to consider your objectives and interests prior to your visit. A list of prospective career interests might assist the career counselor in locating positions for you to investigate. You could consider your interests, favoured academic disciplines, and abilities while compiling your list. Additionally, you should evaluate your personal objectives and the kind of family life you'd want to have since these aspects might influence the job route you choose.
Participate in several events
Career centers affiliated with schools, government agencies, and non-profit organizations often provide numerous free activities, allowing you to participate in a variety of professional development services at no cost. Typically, these groups publish their calendars online, allowing you to see their activities and choose those that interest you. Attending these events may help you create a connection with the career counselors, which might aid you in your job hunt. You can acquire a variety of professional skills, such as how to dress for an interview and how to manage a budget, by participating.
Utilize networking events successfully
You may meet prospective employers and other industry professionals at networking events, which can assist you in your job hunt. Consider taking copies of your CV to these gatherings or designing business cards. During the event, you may also boost your networking potential by interacting with industry leaders. Recruiters and other professionals may be impressed by a candidate's interest in the topic and willingness to ask questions. After the event, if you get a business card from an industry representative or colleague, maintain the relationship through email or professional social media.
Prepare for consultations and seminars.
When you sign up for a private therapy session or a skills class, you should prepare your materials in advance so that you can maximise your time. The documents you gather may vary according to the sort of session you attend. You might build a job search binder including important papers and bring it with you to the employment center.
Conclusion:
For students, graduates, and those reentering the workforce, choosing a job can be both an exciting and difficult endeavour. Understanding the vast array of different occupations will assist you in selecting a vocation that matches your talents and interests.
Apart from this, if you are interested to know more about Career with MBA Course then visit our Education category.