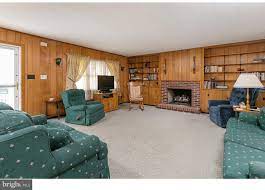 Last Updated on February 19, 2023 by Tabraiz
A real deal that sometimes plays with your time, emotion, and money. Well, the reason for selling a house differs from person to person. Some may wish to sell their house via a middleman who happens to be a real estate agent.
Selling a house is a Big Deal! While some on the other hand would want to work on their own. Obviously, the difference comes along with a price as there is no equal amount of share received in both of these methods. When one opts for a For Sale By Owner (FBSO) method, the person has some gains and losses.
They gain a real one-on-one deal with a person without having to give a property sales percentage to intermediates.But, let us tell you, For Sale By Owner is not a cakewalk. Whereas, when one opts for going ahead with a real estate agent, their job is getting done by a middle man at brokerage percentage of the home selling price.
To be precise, selling a house by an agent can be considered easy for the house seller, but the cost they pay is disappointing. Hence, we're here to help you out!
Let us be very clear with you all first, if you are an independent home seller wishing to list your house on MLS all by yourself, you're on the right page. We've researched every possible detail from you and ways to help you list your list on MLS by owner. But first, let us understand the basics of the same.
What is an MLS?
Starting off with a fact check, MLS isn't one or two, they are in multiple numbers and your MLS listing depends upon your area of consideration. The abbreviation of MLS is 'Multiple Listing Service'. But what really is it? To be precise, MLS is a database of properties for sale or you can say a huge profound real estate pool with people wishing to sell/buy properties. Some professionals perform their job of listing houses on a large MLS database.
The database portal gets updated from time to time depending upon the properties on and off the market. However, different real estate agents come together to compile data for their own areas, hence there is no single large database across the country. Further, we will discuss the benefits and gains of MLS.
Benefits of listing on the MLS
Let's get something straight, listing on MLS follows the saying, 'First impression is the last impression'. The benefit it provides is a complete exposure of your property to potential buyers upon your required deal or expectations. You can make anyone with a required ID see your house listed on MLS.
But as said, 'First impression is the last impression', just like how you can make buyers be interested in your property, one negligence or mistake can turn the house buyer uninterested. However, the benefits are good on MLS, because a majority of house sellers and buyers connect with each other through an MLS platform.
As a matter of fact, the MLS listing is a smart and easy way to find out details regarding any property that's listed either by a licensed individual or by a real estate agent. But the job's not easy as it sounds. You as a house owner have to be out there with all details, documentation, and every legality possible. Moving further, let's learn How to list on MLS listing platforms.
How to list on MLS?
One important thing to consider while listing your house on MLS is you've to take some money out of your pocket. Like how a real estate agent gives in some money to get credible access to the MLS listing, you will have to do the same.
You would be asked to pay somewhat between $100 to $1000 in order to avail of the benefits and get your initial steps of requirements filled. The fee paid is called the "flat fee MLS" service. Paying a fixed amount will get the initial step of listing your house on the MLS.
However, you are advised to make a smart choice as the services differ, some might not provide much help while the rest can reach out to you more than your expectation while listing your house on MLS. We hope we've all your doubts about how to list on MLS covered.
What offers do flat fee MLS provide?
You can get access to professional photography of your house. Because, the better and more detailed the pictures, the more potential buyers at your ID
Secondly, the difference in price ranges for better market understanding and great selling deals
Full-time access to the "For Sale " yard sign to make your requirement more visible
No more spending hours on phone calls, as an automation house visiting service is made available
The best marketing and advertising values
Besides, you'll have to pay a small amount to bargainers who will help get you the best prices for your house by placing a reasonable negotiation with the buyer. And fair dollars to the photographer, too, if your flat fee MLS listing service doesn't include the offer.
Well, we suggest you do not hold yourself back while paying these two professionals, as they are only to provide their best service. Well if you don't wish to be on your own by wanting to operate as a For Sales by Owner (FSBO), here's another suggestion for you. You can count on real estate discount brokers.
What is a Discount real estate broker?
Discount real estate agents offer discounts for their services. They are different licensed individuals than the full time real estate agents. However, their charges differ on the service they provide. Usually, these agents charge less than the full real estate commission that a real estate agent would have charged. In comparison, the discount real estate agents charge includes 3.5% or 4% of the total home sales.
How will Discount real estate brokers help you in listing your house on MLS?
The best help a real estate broker will help you with is they'll save your thousand dollars. Next thing, you'll have someone to guide you and answer all your questions and doubts in the first place. Moreover, the discount real estate broker will act as an intermediary for many legal procedures and direct you to the right path.
As said, a discount real estate broker will charge less than a real estate broker/agent. What an agent charge is between 5% to 6% of your sales price. Precisely, the brokerage you'll give to a discount broker would be somewhat the same as what you might spend by the FBSO method. But to choose what's best for you, let's see what services your discount broker will provide.
Home staging
Personal attention
Additional services
We've tried providing every centric and alternate option for you to list your house on MLS by owner. If you've found this information helpful, we're glad to help!
Apart from this, if you want to know about Top 7 Flat Fee MLS Companies in Illinois! then please visit our Digital Marketing category