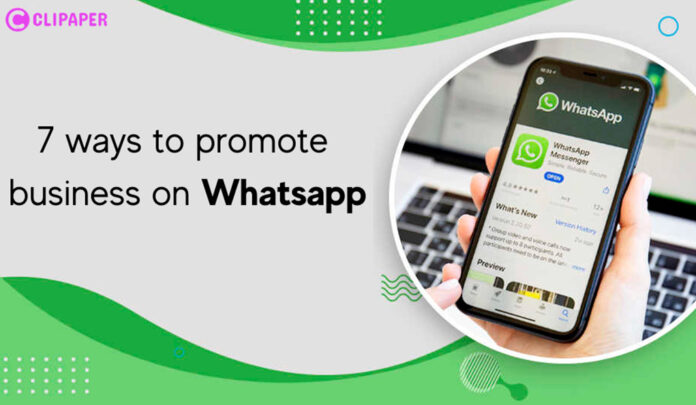 Last Updated on February 21, 2023 by Tabraiz
Do you need to find new methods of promoting your products and services on Whatsapp? Well, you've chosen a great platform. With the right strategy, brands can connect with a massive audience, strengthen customer relationships, and increase sales through WhatsApp. This blog will show the 7 ways to promote your business on Whatsapp.
WhatsApp offers businesses a free and easy marketing and advertising solution. After the rollout of the WhatsApp business, it has increased the quality of brand promotion on WhatsApp. The exclusive features of the WhatsApp business give the ability to customers, expand your customer base and market your business more effectively.
However, it may be difficult to capitalize on the WhatsApp business app as there are no ads, no media to purchase, and users might not appreciate obstructive spam-like messages on the service. Moreover, some of your employees might leak confidential information over Whatsapp. So, it is also necessary to monitor the WhatsApp activities of your business critically.
Now let's take a closer look at WhatsApp marketing and the seven different ways to promote your business on WhatsApp.
Reasons to use WhatsApp for business promotion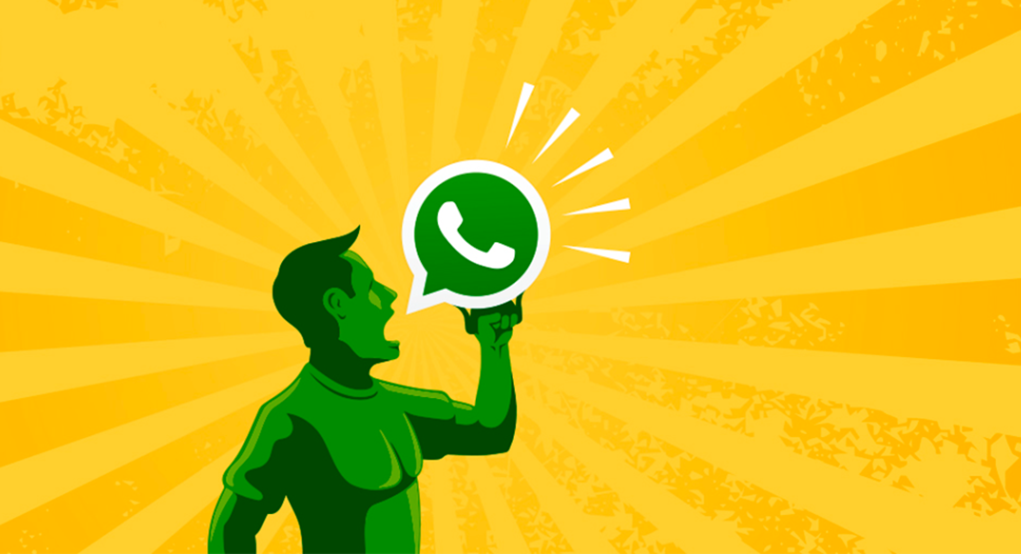 There are several reasons why companies should use WhatsApp for business promotion. Some of the reasons are:
Reaching a global audience
With over 2 billion users, WhatsApp makes it easy to reach potential new customers who don't know about your products and services. Therefore, WhatsApp is a powerful tool that can help you increase your reach to worldwide audiences.
Providing a better customer experience
The most successful business provides customer service over at least twice as many communication channels as their competitors do. The WhatsApp platform makes it easy to offer your customers additional options for assistance, and it does so in a streamlined way.
Low Marketing Cost
Small and Local business can promote their business easily with a very low marketing cost on WhatsApp. It is because WhatsApp only charges for messages sent and received, and there are no further expenses.
The 7 ways to promote your business on WhatsApp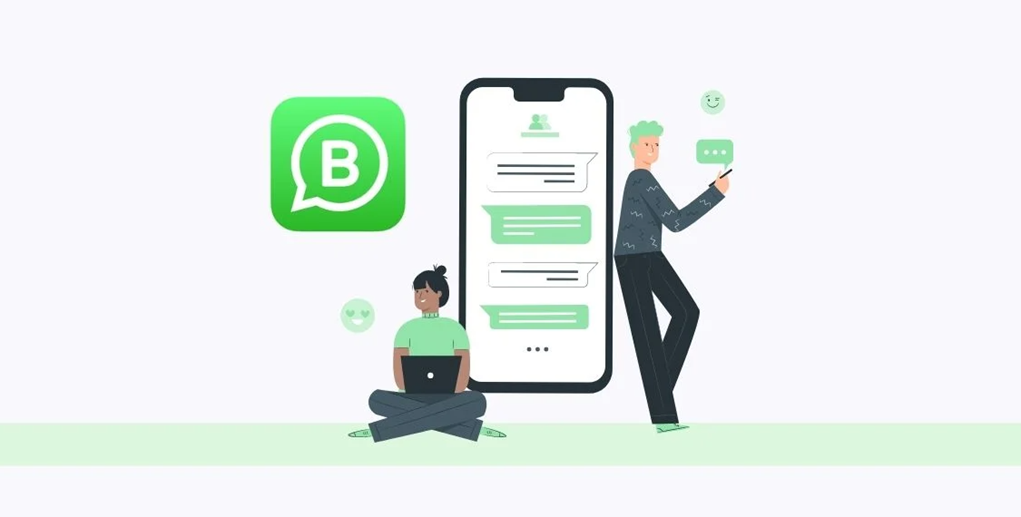 Here are 7 effective ways to promote your business on WhatsApp:
Organising customers by group
A great way to group like-minded customers is by creating a WhatsApp group. The Whatsapp groups not only categorize the audience but also allow you to conduct research and get feedback. Creating these groups to promote your business and expand your connections with customers on WhatsApp is good.
Groups can be created in various formats, such as special groups for customers of a particular service, promotional groups where promotional content is shared, and focus groups where new product ideas are tested. These groups on WhatsApp can give you genuine feedback, raise brand awareness and boost sales.
Instant Replies
Using Whatsapp for business promotion is worthless if you are not responding to customers' calls and chats. However, if you have many customers to respond to at once, it can be a challenge. Hence, WhatsApp instant replies allow you to send instant replies to customers instead of typing them out continuously.
Create Product Catalogue
WhatsApp Business allows you to develop a catalog of items you can display on your business profile. With the product catalog, customers can go over your item, contact you and share your products with their near ones.
You can add up to 500 product item lists if you have a big company. However, customers cannot choose a product directly from the catalog, and they can contact the business owner via the call to action button if they want more information.
Offer promotional codes
The status feature on the WhatsApp business allows you to generate unique promotional codes that your customers can use to claim discounts on your products. Your group can be notified about your promotion using status' instant photo and location features.
Depending on the engagement rate, you can also provide WhatsApp status exclusive offers or promos as part of the campaign.
Business Collaboration
It is possible to expand your network of audience by collaborating with businesses or influencers near you. Market proximity is not a requirement for your collaborator.
The benefit of partnering with other small businesses on WhatsApp isn't just that they save money and introduce their customers to a new product or service. As a result, both businesses increase their chances of expanding their consumers and promoting their businesses smoothly on WhatsApp.
Update WhatsApp Status
Using images and videos to market and promote your business on WhatsApp can draw more customers. Your business can use the WhatsApp status feature to share marketing content such as flyers, brochures, articles, and promotional videos.
Just remember not to clutter your WhatsApp status with different changes. It would be best if you took the promotional
activities on WhatsApp consistently.
Contests & Giveaways
Your business can generate customers by holding WhatsApp contests and giveaways daily, weekly, or monthly. Since WhatsApp status and other methods of promoting your business on Whatsapp have zero marketing costs, giving away promotional items or services is the only promotion cost.
You can significantly reduce the cost of any marketing campaign on WhatsApp by utilizing these strategies, resulting in a 2X increase in business promotion.
Final Words
WhatsApp is constantly evolving and adding new features, with more expected. So, your business services can be promoted in various ways using the platform.
Be genuine with the customers and don't overuse promotion and sales discussions with them. Follow these 7 ways to promote your business, and you can soon see your brand growing. 
Apart from this, if you want to know about Employment Lawyer Service In Toronto then please visit our Business category